Venus of Willendorf Figurine Exact Replica Paleolithic Stone Age Gold Dangle Jewellery Drop Earrings #Venus #Etsy #Jewellery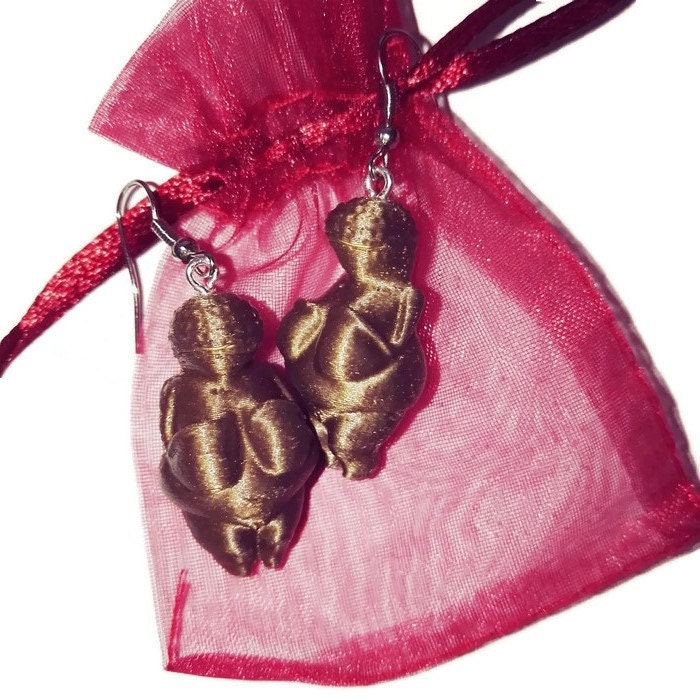 Venus of Willendorf Replica Paleolithic Stone Age Gold Dangle Drop Earrings
Exact Replica taken from original 3d scans of the original The Venus of Willendorf printed at hight resolution on my 3D printer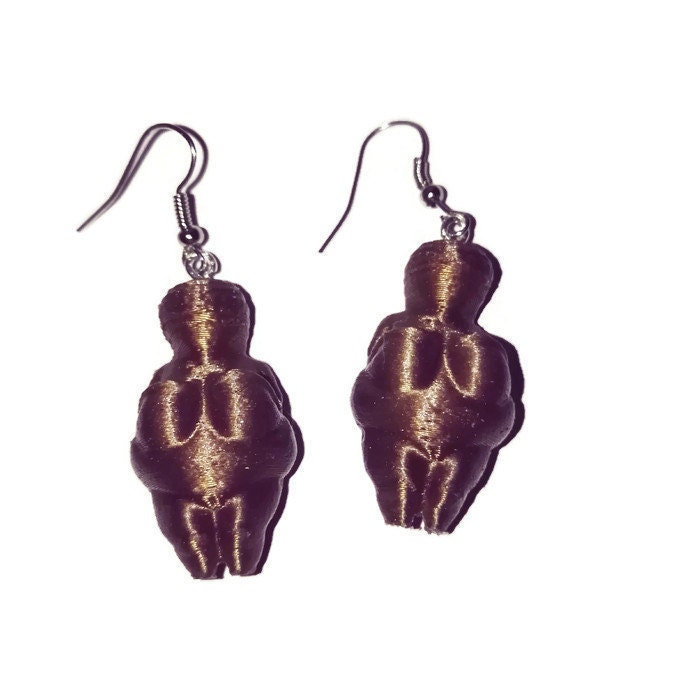 Made from Gold PLA Plastic and Silver Plated Hook Earing and Ring
Size of Venus Figurine 3.5cm Long x 1.5cm Wide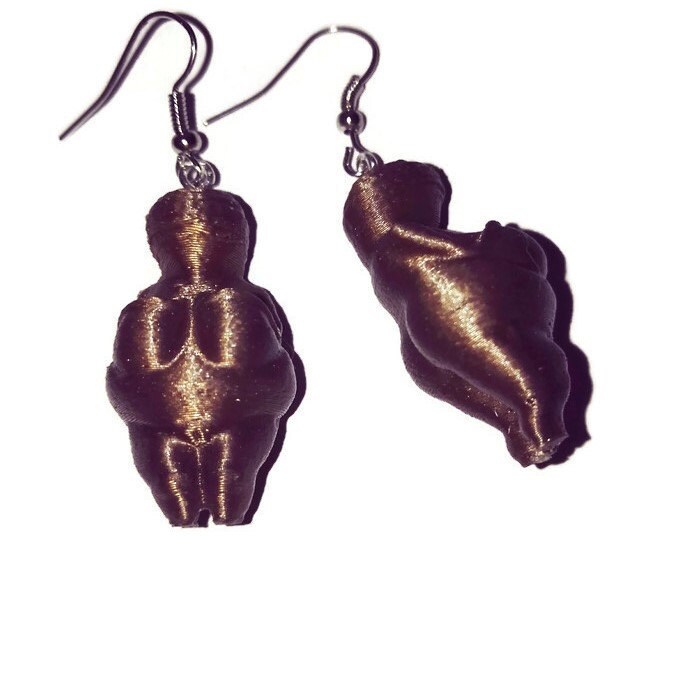 Can make larger or smaller if required
The Venus of Willendorf is an 11.1-centimetre-tall (4.4 in) Venus figurine estimated to have been made between about 28,000 and 25,000 BCE.
It was found on August 7, 1908 by a workman named Johann Veran or Josef Veram during excavations conducted by archaeologists Josef Szombathy, Hugo Obermaier and Josef Bayer at a paleolithic site near Willendorf, a village in Lower Austria near the town of Krems.
It is carved from an oolitic limestone that is not local to the area, and tinted with red ochre. The figurine is now in the Naturhistorisches Museum in Vienna, Austria. 
Purchase from my Etsy Store : - https://www.etsy.com/uk/listing/601742807/venus-of-willendorf-figurine-exact